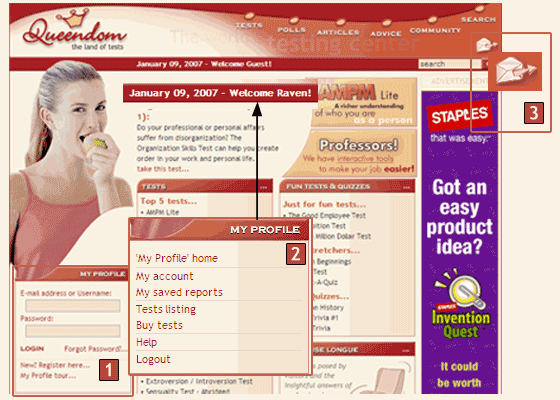 1. Log in each time you visit Queendom. All your Pro test reports will be automatically saved for future reference. We'll even suggest tests you might be interested in taking based on your history and preferences.
2. Once you are logged in, use the My Profile menu to access tests or your account information.
3. At any time, you can send your friends a link to a test or other interesting Queendom content.