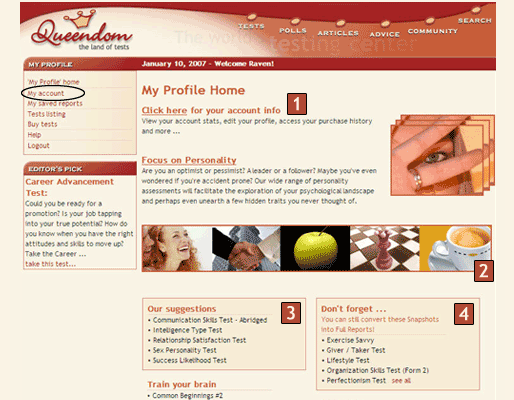 1. The "My account" link takes you to a personalized overview of your account and test-taking history (see next screenshot for details).
2. Use the "Focus onů" feature to access tests according to themes. Hover over the theme bar to change the Focus.
3. Our suggestions are hand-picked just for you based on your preferences and interests!
4. Go back to your Snapshot reports and convert them to Full reports.