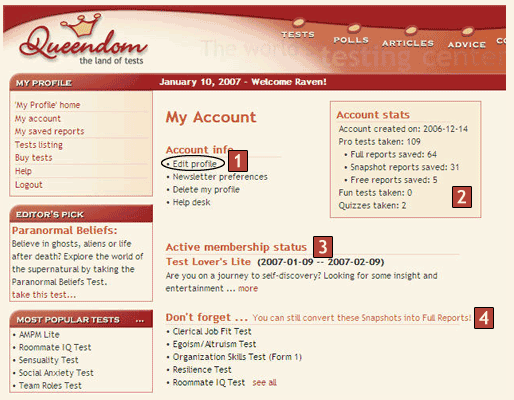 1. Manage your account information, update your communication preferences, and change your email or password.
2. Review your test-taking history. Remember, the more tests you take, the more you learn about yourself!
3. From here, you can review your membership status and access tests that you purchased as a package.
4. Go back to your Snapshot reports and convert them to Full reports.